Canyon Creek Campground and RV Park – Hixon BC Canada
Serving Hixon, Prince George and Quesnel BC Canada
Our Hixon. B.C., Canada campground is located on Highway 97, only 35 minutes either from, Prince George to the North or Quesnel to the South. Our treed and creek side adventure is one of the most beautiful best kept secrets in the central interior of British Columbia, Canada. Our BC Campground is situated in a treed and creek setting. We are surrounded by nature, entertained by wildlife while still providing clean facilities and conveniences to enhance your camping experience.
Enjoy the Eco-nature trails nestled among magnificent evergreens and towering cottonwoods. Or pan for Gold along the two creeks that surround 3 sides of the campground. Our treed campsites are large and provide plenty of space for RVs, pull trailers and tenting. Some sites are drive-through for larger units.
Welcome to paradise.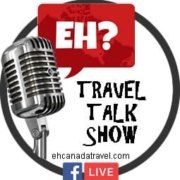 https://www.canyoncreekcampground.com/wp-content/uploads/2020/05/eh-travel-talk-logo.jpg
258
255
Merve
https://canyoncreekcampground.com/wp-content/uploads/2019/09/campground-logo-300x167.png
Merve
2020-05-25 06:46:43
2020-05-25 06:52:01
eh Travel Talk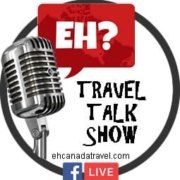 https://canyoncreekcampground.com/wp-content/uploads/2019/09/campground-logo-300x167.png
0
0
Merve
https://canyoncreekcampground.com/wp-content/uploads/2019/09/campground-logo-300x167.png
Merve
2020-05-25 06:20:30
2020-05-25 06:53:20
Provincial parks only accept reservations from their respective provinces.

 Love this place! Nice morning greeting to walk into that 'ever so cheery' women's bathroom. Camped at Site #36 fabulous! Will spread the word this is 'the' place to stay. Been traveling Alaska since 1969, always in the winter though and this is a real delight this time of year. Thank you so much. Nice to have H & C marked in the showers – not always obvious, and a nice appreciated touch to have a mirror in the shower. The little things mean so much and make all the difference to set you apart from the others.


We are from Tokyo, Japan. Glad to be the very first one from Tokyo. We drove our RV from Vancouver on the way to Alaska, just came across with this campsite, but found this site very lovely, well maintained & everything. Still long way to Alaska, but certainly a good start to be here.

I'm very happy with this campground! It is very clean, neat, and we would recommend to family and friends to stay. Also, very roomy campsites.
Thanks.

Our Hixon BC campground, south of Prince George BC, includes 45 campsites on 18 acres of pristine nature where the Canyon and Hixon Creeks meet. Comfortable and gated RV Park where everyone feels welcome. Free hot showers, clean washrooms and a modern laundry facility are just a few of the services we provide.
Full RV Hookups – 30 AMP
Big Rig Friendly – Drive thru sites
Secluded Non – Serviced sites
Family friendly and pets welcome
Covered Pavilion
Reunions/Weddings/Tournaments
WIFI – Hot Spot
Merv and Kim Harvey have owned and operated Canyon Creek Campground and RV Park since 2006. You are always welcome and we strive to provide you with a camping experience that is sure to be memorable!
What's New at Canyon Creek
Activities
&

Things To Do in Hixon BC
Hixon Falls and Chutes. Best part of this Hixon adventure, is that the 4 kilometre drivable road leading to the falls is just a across the road from the entrance to our Hixon campground. 200 metre easy-going trail leads to the Hixon Falls from the trail head parking lot. (learn more)
Events at Canyon Creek Campground
Let us host your next Hixon, Prince George or Quesnel BC event. Or, check back here often and see what events we are hosting ourselves at Canyon Creek Campground, like our very popular Halloween party and July 1st Canada Day celebrations.
Weddings, Birthdays and Group Functions
Planning a family function? How about a wedding, birthday or reunion.  If so, then come and talk to us and rent out a section of our campground or the whole site. We know how to host an event so lets discuss how we can help you celebrate.
We have a outdoor covered pavilion, stage, BBQ area, picnic tables, fire pits, walking trails, playground, washroom facilities and more.  For those attending an event at our Hixon BC Campground, but may not be campers, we have 2 Hixon motels very close by.
Golf Courses
&

Driving Ranges
Being that we are only a 1/2 hour drive from Prince George and Quesnel BC, there are plenty of opportunities to go golfing at any of the local golf courses.